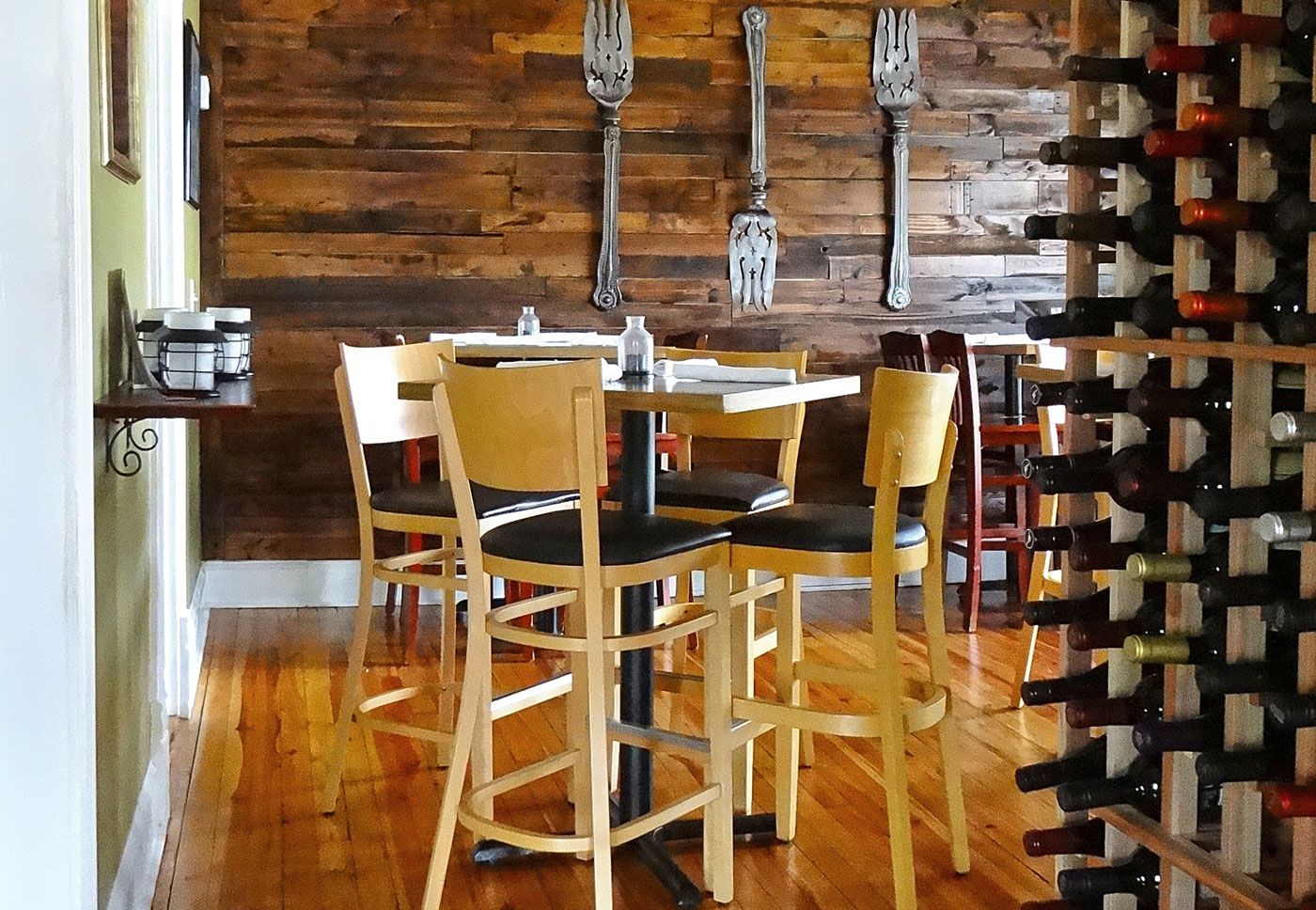 Are you looking to try some tasty-yet-healthy food and trying to find something new? In that case, you should definitely consider dining at FORK! Started in 2013, FORK! is located in Cornelius, and is owned by chef Tim Groody, who has finally started his own place after spending more than two decades working for other restaurant owners.
Located in a historic property, FORK! offers fresh and contemporary food in an upscale, vintage ambience. Following a strict policy that prohibits any artificial and imported food source, anything and everything that FORK! serves is 100% locally-sourced – meat, produce, herbs and all. Aside from seasonal dishes and sides, they offer staples such as coastal flounder, beef brisket, home-made mozzarella in a menu that changes every day.
Here's a tip on getting the best out of this place: Do try sipping on a glass of wine while enjoying the scenery on the wrap-around porch. It's one experience you will certainly never forget.
Contact Information:
Address: 20517 N Main St, Cornelius, NC 28031
Phone: (704) 655-7465
Website: http://www.forkdining.com
Visit Our Locally Sponsored Blog
"
Purchasing a charlotte NC house
is a very amazing time. There is a great deal of work that comes before you can kick off moving in. Here's a review the primary steps you must take when buying your premier residence."..."Before the fun aspect of looking for
homes for sale in charlotte NC
begins, you ought to assess your financial situation. That means determining the amount of you can afford on the down payment, monthly mortgage payments plus just how much you have available towards closing costs."..."
PURE Real Estate of Charlotte NC
has years of experience in the industry and can get you familiar with everything involved with Charlotte realty. Whether you are buying or selling a dwelling, PURE Real Estate can guide you in the right direction and keep you informed of every step along the way."
https://purerealestate.wordpress.com