Halcyon, Flavors from the Earth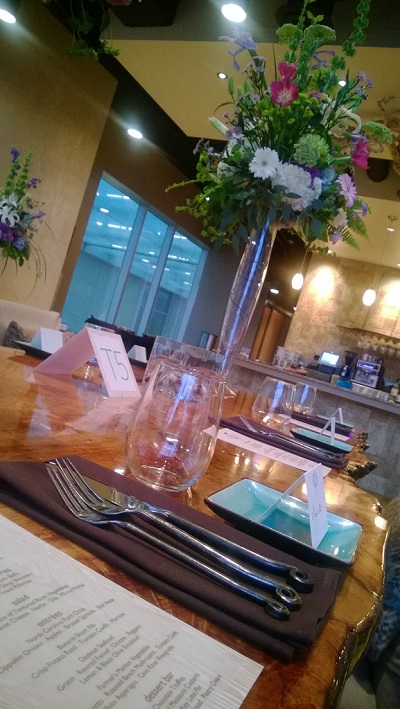 If you are looking for the classiest possible restaurant to go to, you definitely should keep Halcyon on the top of your list. Located in the Mint Museum on the avenue of Levine Hearts in Uptown Charlotte, Halcyon is known for its seasonally-inspired and ever-changing menu.
This famous farm-to-table restaurant is known for its very classy interiors, and is an ideal place for a lot of occasions, from a quiet dinner to a family event. The dining room itself, for instance, has a chandelier of branches, a stone fountain, along with tables that have been made from the cross-sections of gigantic trees.
The menu has a rustic flair to it, and showcases cheese makers, wineries and artisanal farms – all from the local area. Influenced by the lead chef James Stouffer's rustic style, several of these ingredients have a homemade touch to it, such as wild boar and cured duck, among others.
Though hard to predict, the menu does have some staples such as duck egg ravioli, bleu cheese soufflé, mushroom tarts. Some items have gained quite the celebrity status, such as Fried Oysters and Braised Bison.
Do try their specialty cocktail that is infused with moonshine. We didn't tell you that though!
Contact Information:
Address: 500 South Tryon Street, Charlotte, NC 28202
Phone: 704.910.0865
Website: https://www.halcyonflavors.com
Visit Our Locally Sponsored Blog
"
Purchasing a charlotte NC house
is a very amazing time. There is a great deal of work that comes before you can kick off moving in. Here's a review the primary steps you must take when buying your premier residence."..."Before the fun aspect of looking for
homes for sale in charlotte NC
begins, you ought to assess your financial situation. That means determining the amount of you can afford on the down payment, monthly mortgage payments plus just how much you have available towards closing costs."..."
PURE Real Estate of Charlotte NC
has years of experience in the industry and can get you familiar with everything involved with Charlotte realty. Whether you are buying or selling a dwelling, PURE Real Estate can guide you in the right direction and keep you informed of every step along the way."
https://purerealestate.wordpress.com