Luca Modern Italian Kitchen (Previously Called Passion8)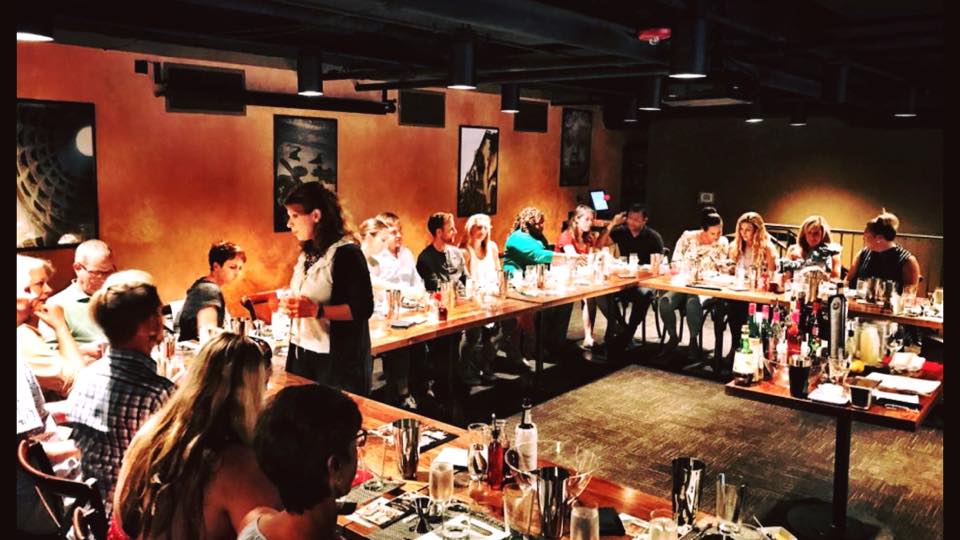 Yes, that's right. The erstwhile Passion8 is now Luca's Modern Italian Kitchen. Everything else, though, is still the same. Or rather, even better. Not only is Luca's one of the best Italian restaurants in Charlotte and its environs, it is also the best Italian restaurant serving food made from locally-sourced ingredients.
Located in the Queen City's Elizabeth area, Luca's Modern Italian Kitchen is a feast for both the eyes and the taste buds. The atmosphere here is very romantic and refined, with its glass chandeliers and golden accents, making it the perfect place for a romantic date. The food served is traditional Italian, plated elegantly, and uses ingredients exclusively from local farms. Some of its menu's items include Coriander Crusted Scallops, Wild Boar Meatballs, and beignets in flavors such as Irish car bomb and nutter butter. Do try the 'Infamous Calamari,' which comes tossed in a jalapeño honey citrus butter. All of the food served at Luca's is hand-crafted by the owner and executive chef Luca Annunziata. You can even go for their fabulous Sunday brunch.
Contact Information:
Address: 1523 Elizabeth Avenue, Charlotte, NC 28204
Phone: 704-910-3161
Website: www.lucaitaliankitchen.com
Visit Our Locally Sponsored Blog
[wp_posts_carousel template="default.css" post_types="post" all_items="999" show_only="newest" exclude="" posts="" ordering="desc" categories="" relation="and" tags="" show_title="true" show_created_date="false" show_description="excerpt" allow_shortcodes="false" show_category="false" show_tags="false" show_more_button="true" show_featured_image="false" image_source="thumbnail" image_height="100" image_width="100" items_to_show_mobiles="1" items_to_show_tablets="2" items_to_show="2" slide_by="1" margin="10" loop="true" stop_on_hover="true" auto_play="true" auto_play_timeout="5000" auto_play_speed="800" nav="false" nav_speed="800" dots="true" dots_speed="800" lazy_load="false" mouse_drag="true" mouse_wheel="false" touch_drag="true" easing="linear" auto_height="true" custom_breakpoints=""]