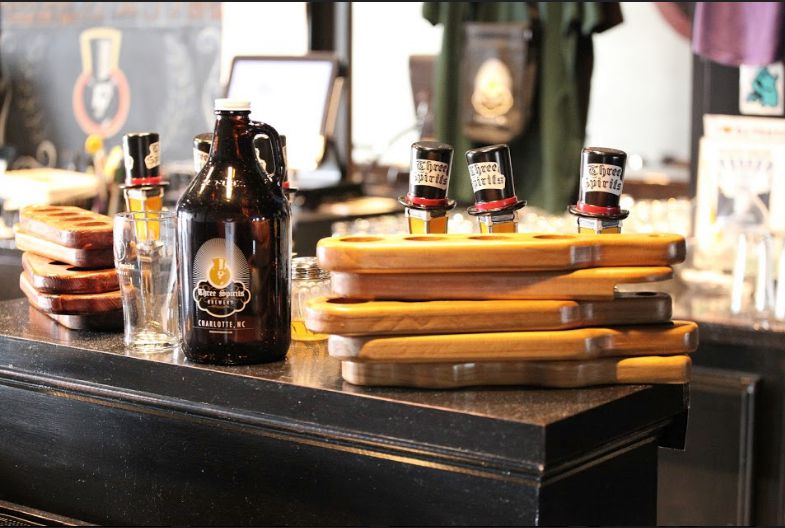 Three Spirits Brewery's motto is simple – it wants to offer great beers in a great environment. An idea of a former ER doctor who was perhaps very inspired the "A Christmas Carol," Three Spirits is spread across a 9,100-square-foot, 10-barrel brew house, whose interiors strongly resemble the story.
Started by a couple who are parents to elementary-attending children, Tabu and Jennifer have worked pretty hard to make sure that Three Spirits remains the most family-friendly brewery.
Not only does Three Spirits serve great drinks, they have a great food truck to go along with that too.
That said, there's a lot you can do here other than the great drinks and food, such as taking part in the only escape room inside a brewery with Charlotte's Cryptex Games, or playing classic arcade games. Now that's really rare.
You cannot leave here without trying out the award-winning Red Moon Rising, Honey Porter and Agate Have It brown ale. All of these have won the U.S. Open Beer Championship.
Contact Information:
Address: 5046 Old Pineville Road, Charlotte, NC 28217
Phone: (980) 207-4881
Website: http://www.threespiritsbrewery.com
Visit Our Locally Sponsored Blog
"
Purchasing a charlotte NC house
is a very amazing time. There is a great deal of work that comes before you can kick off moving in. Here's a review the primary steps you must take when buying your premier residence."..."Before the fun aspect of looking for
homes for sale in charlotte NC
begins, you ought to assess your financial situation. That means determining the amount of you can afford on the down payment, monthly mortgage payments plus just how much you have available towards closing costs."..."
PURE Real Estate of Charlotte NC
has years of experience in the industry and can get you familiar with everything involved with Charlotte realty. Whether you are buying or selling a dwelling, PURE Real Estate can guide you in the right direction and keep you informed of every step along the way."
https://purerealestate.wordpress.com